Restoring Downtown Waterloo Since 2001
In its glory days, downtown Waterloo was the central hub of the city where people flocked to restaurants, shops and offices of all kinds. Over time, the area lost much of its business, charm and liveliness.
In 2001, Jim Walsh, an attorney, executive, politician and developer established JSA Development to help bring some life back into downtown Waterloo. Walsh saw the potential of the area and has since worked with local building professionals and contractors to help restore not only the buildings, but also the former glory for years to come.
Each member of the JSA Development staff provides a different set of skills to work toward the goal of reviving downtown Waterloo. Here you can meet a few of our staff members and learn more about their role in JSA Development's vision.
JSA Development Projects
JSA Development has worked on over 35 downtown properties since 2001, and has completely restored the following downtown Waterloo buildings:
The Steely Block Building housing seven lofts
The historic Odd Fellow Building that is home to Jameson's Public House, and Levi Brothers Jewelry & Loan
The old Walker Shoes Building, now the Union Block Building, home to HQAA, Benjamin F. Edwards & Co., and House of Eden Boutique
The Fowler Building, which houses the Screaming Eagle Bar and Grill, the Silos and Smokestacks offices, and three lofts
The historic Newton's Jewelry building, which is now home to Newton's Paradise Café and two lofts
The Haffa Building, which houses Beau Monde Boutique & Salon, 220 East and six second-floor lofts
The second floors of 206 and 208 East 4th Street housing three lofts
The historical Asquith building home to three lofts
The Repass Building, which houses BankIowa and seven lofts
Waterloo Workspace, a shared working environment for public use in the JSA office
The Brown Derby Ballroom
Wiggly Field at Newton's Park - the Cedar Valley's only downtown, off-leash dog park with controlled- access
Office Spaces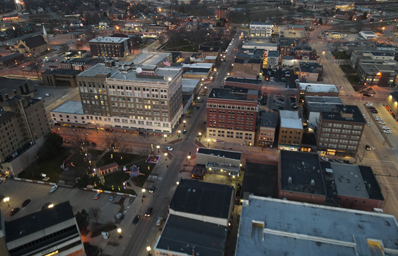 Look At The Spaces
Apartments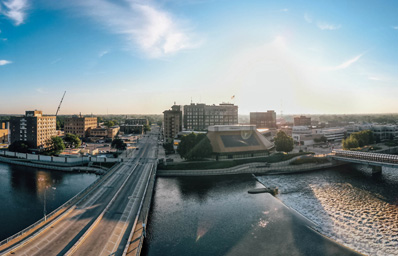 Look At Spaces
Meet Our Team
Meet the team that is bringing life, fun and great working spaces to Waterloo! Our staff at JSA Development is honored to work on projects that restore the community we live in.
Learn More