Bringing the Party to You,
Downtown at the 'Loo
When you live and work downtown, it's easy to play downtown, too! Mainstreet Waterloo "is dedicated to enhancing the vitality of downtown Waterloo through historic preservation, economic development and community engagement." They put on a variety of events to engage the community in some wholesome and exciting fun!
Recurring and Seasonal Events
There's always something going on downtown. From educational workshops for small businesses to weekly concerts on Friday nights, you'll never be bored! Check out the recurring events hosted by Mainstreet Waterloo below.
Cheers to Small Business
Friday Loo
RiverLoop Rhythms
Waterloo Blackhawks
Waterloo Community Playhouse
Check out what's happening downtown
Of course, there is a full event calendar for one-time events you don't want to miss. It's food trucks, fireworks and funky junk antiques galore! Click the button below to see all these events happening in Downtown Waterloo this year.
Office Spaces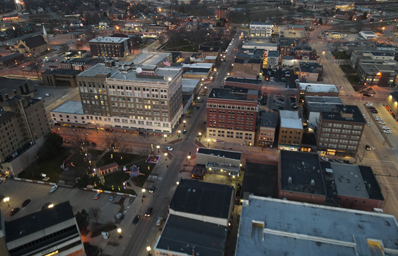 Look At The Spaces
Apartments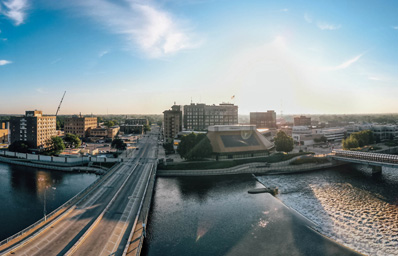 Look At Spaces